⚡ Picket Line
An Extension for Chrome to help you boycott The Wirecutter
The Wirecutter workers went on strike.
The workers are calling for a boycott of The Wirecutter Nov 25-29.
Picket Line is a Chrome Extension that helps you participate in the boycott by automatically identifying affiliate links and blocking any clicks.
Screenshot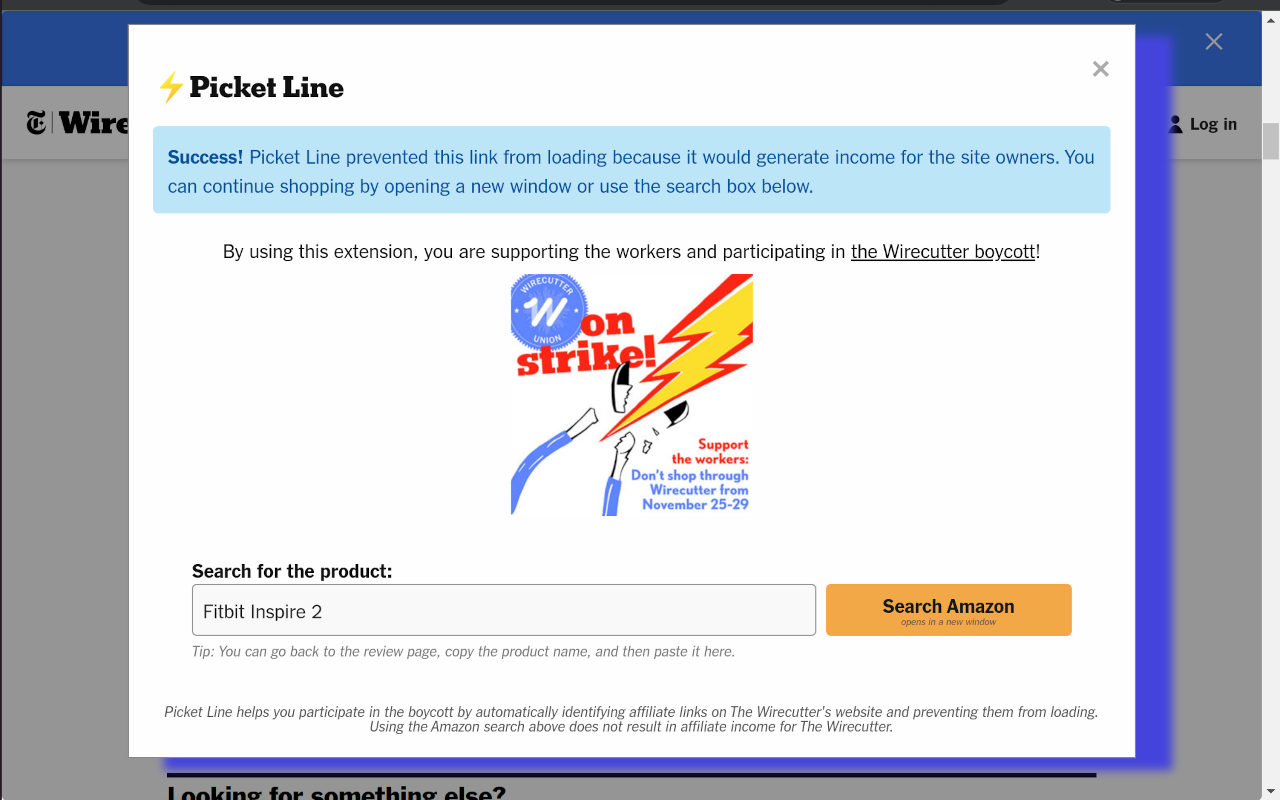 How to Install
Note: Picket Line is in beta. The extension has been submitted to the Chrome Store and is currently being reviewed before it can be published. Real people review it so it takes time. In the meantime you can install the beta version of the extension manually. The steps are below.
Download the crx file from picketline.io. Download here
Open the extensions page in settings. Click on the menu icon in your browser bar. Go to Settings. In the sidebar select Extensions. Or you can paste this in your url bar: chrome://extensions/.
Enable Developer Mode. Click on the toggle button in the upper right corner to enable Developer mode.
Drag the crx file and drop it anywhere on the extensions page. It should prompt you asking if you want to install it. Select Continue.
Try it out. Go to the Wirecutter website and try clicking on a product. You should now see an alert with a search box for finding the product on Amazon. It should look like the screenshot above